Please follow the steps below on how to import contact details on RapidSMS. The steps below are the same for Public Contacts and My Contact. What is the difference between Public Contacts and My Contact?
Note: Please backup your existing contacts before proceeding to import all contacts.
1. Click on Public Contacts at the bottom left corner of the page. If you want to store contacts private to you, click on My Contact.
2. Segment your recipients by group. Create a new group by clicking on New Group then enter a name for your group. In our case, we created P1 for Primary 1.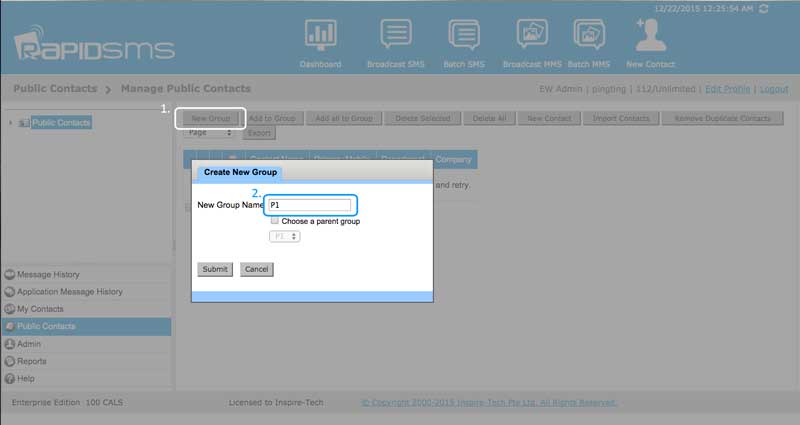 3. Click on Import Contacts button on the Public Contact page.
4. Browse for Microsoft Excel file and indicate the worksheet name then click on Upload. You can change the worksheet name from Sheet1 to other names you have specified in your Excel file. Only Microsoft Excel (97 - 2013 version) file format is accepted.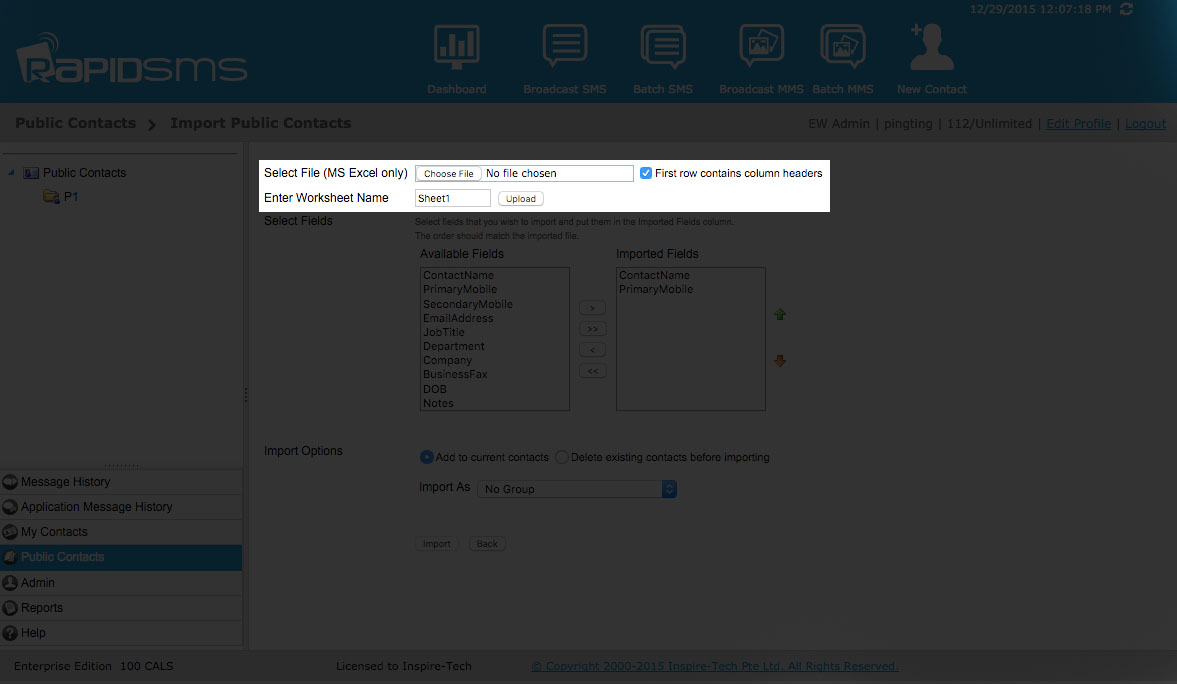 5. For Imported Fields on the right, ContactName and PrimaryMobile are mandatory fields.
The order of the Imported Fields which you specify vertically must be in the same horizontally order of the columns in your Excel file.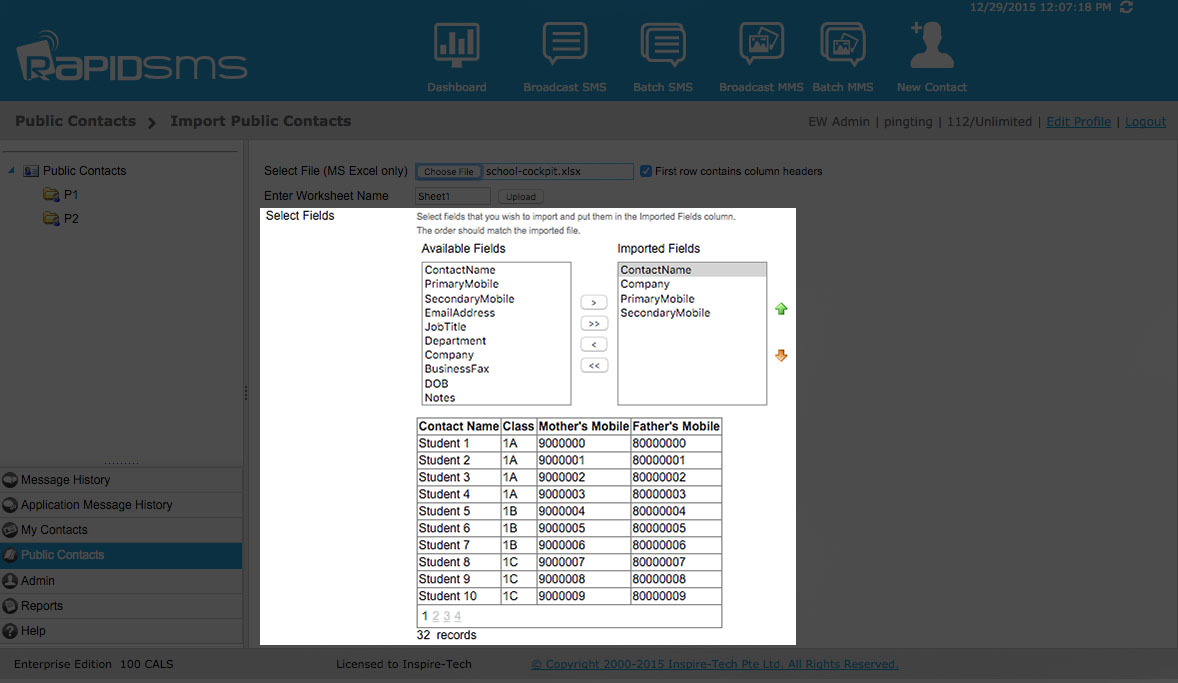 6. Follow the Import Options below:
Notes: In this example of Import Options, it will delete all the public contact and keep the group name.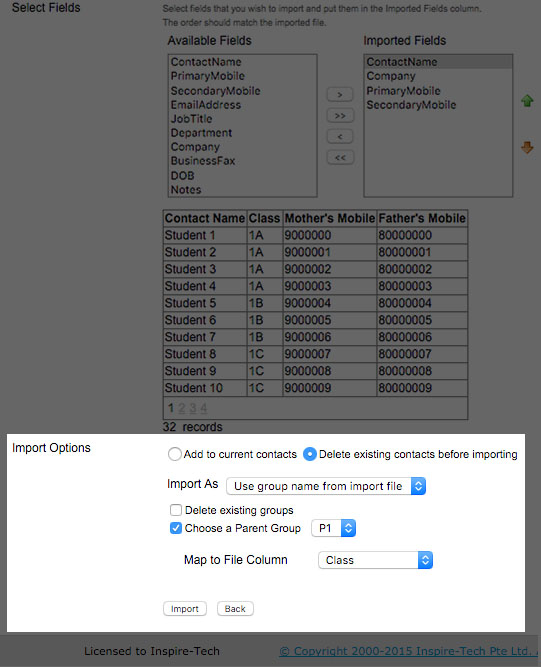 7. Once you done with the Import Options, click on Import and it's done. You should be able to see the new student list in your Public Contact list.
Leave a comment below if we need us to go into the details of each Import Options.