The latest new phone model, Samsung Galaxy Note5, Galaxy S6 and S6 edge phone comes with Smart Manager. The Smart Manager app helps you to optimize your battery, storage, RAM and Security.
It allows you to optimize your device, close running apps and uninstall unnecessary apps. RapidSMS's app runs in the background. When "App Optimization" has been enabled in Smart Manager, it prevents RapidSMS App's from running hence Push Notification will not be delivered.
To allow RapidSMS App to run seamlessly, please try any of the 2 methods:
Method 1
Turn off App Optimisation in Smart Manager
Method 2
If you need to turn on App Optimisation in Smart Manager, do the 4 steps below:
1. Go to your Smart Manager and tap on details.
2. Press and hold on the App that are "Disabled for"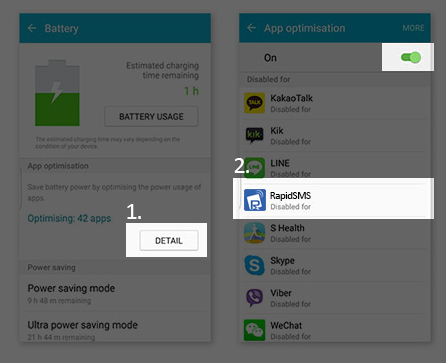 3. Do not select "Disabled for". Select "Automatically optimising".
4. Select your preferred numbers of days to delay auto optimise and tap OK.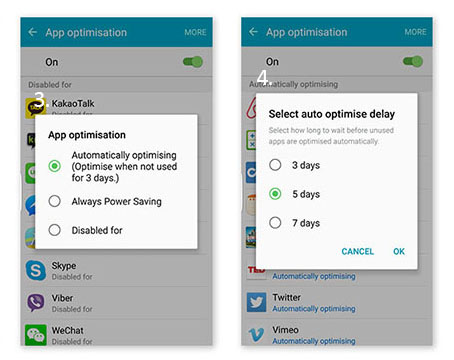 Once you are done with the above, request the sender to send you a new message again. You should be able to receive it.