You are using the following clients (you can Download the clients here) to view your files offline (even without the internet) after you have downloaded/synced with the server
iOS
Android
Windows Desktop
Mac
For the Mobile clients
Downloaded files can be cached EasiShare until the cache policy expires. Cached files are denoted by a small blue downloaded icon.



These cached files will be available for viewing go offline.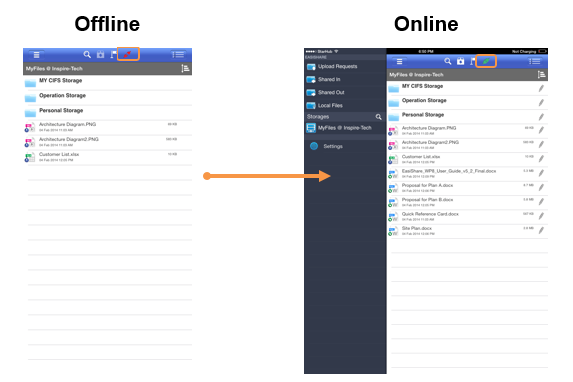 For Desktop clients
Synced files will appear on your Windows Explorer view/ Mac View finder.
Files that have a Sync Complete status can be viewed fully when offline.

Note: Files are not automatically synced by default (when setting up). This is due to the possibility of huge disk spaces required by some shared network drives. Users are expected to selectively sync the desired folders/files.
Related article: