EasiShare supports setting of the file type restriction when you submit upload requests.
This is how it works if the settings are enabled:
Select "Advanced Options" to show more settings for file upload request
Turn on the file type restrictions or file size limit & indicate the restrictions you wish to set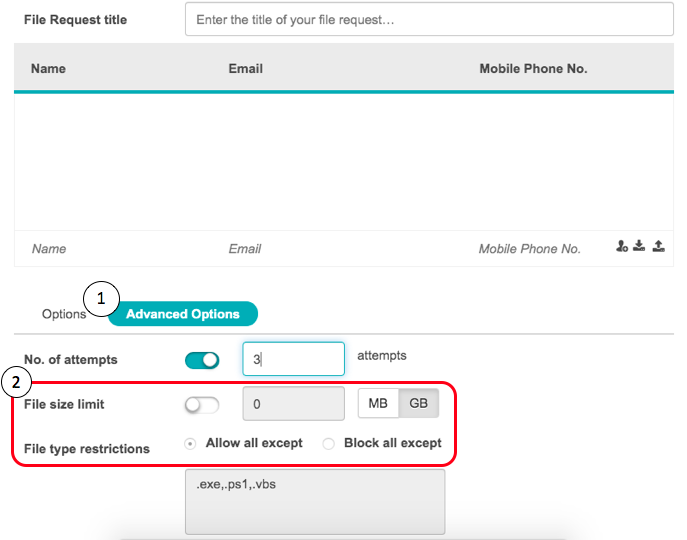 If you arenot able to turn on the "File size limit", the "file type restriction" policy settings could have been disabled by your EasiShare Administrator.
Related articles:
Why am I unable to set the number of file upload attempts when I submit upload requests?